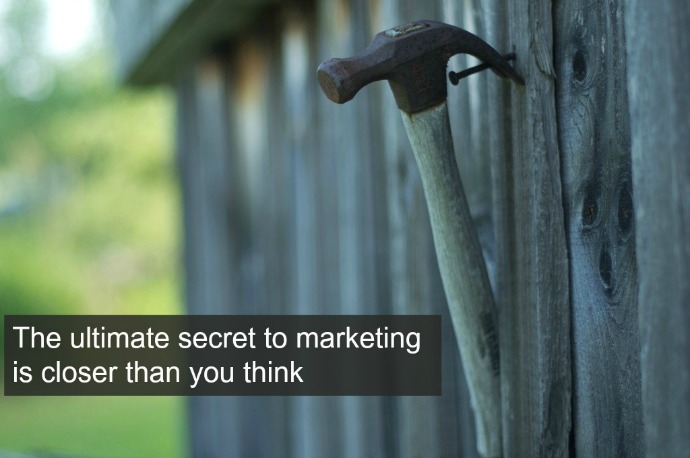 There are no magical answers.
A few posts have recently emerged around this theme and when I start seeing patterns, it's good to pay attention.
Too often, entrepreneurs, solo business owners – and yes, even large company CEO's – think there is some magical cure to flagging sales, lack of brand awareness, or no clients knocking on the door. And so, they believe the claims like:
"Join my course and you will absolutely achieve six-figure success and prosperity!"
"Issue press releases every week and you will definitely get featured in The Wall Street Journa!l"
 "If you place one ad on my site, you will increase sales without lifting a finger!"
And often it turns out these courses, techniques, or masterminds are just fluff.
I've had enough. Haven't you?
There are millions out there who will pay for a quick fix, an easy answer, a way to earn money without putting in the work. They claim it should be easy. Yes, it doesn't always have to be rocket science, but when was the last time you saw someone achieve meteoric success without any real value, smarts, hard work or talent? I should clarify: lasting success because reality stars who are famous for being famous won't (I hope) be here for long.
If you want to be a reality star, by all means, go ahead. Godspeed. I on the other hand prefer to use marketing for good rather than evil. I prefer to create marketing that delights, informs and tells the truth. I'd prefer to build a business based on real honest to God value for someone and if I do that for less people rather than duping millions, perhaps I'll sleep better at night, knowing I created something real, good and valuable in the world.
Yes, your business should bring your joy. Yes, you shouldn't have to slog if things don't feel right. I'm all about only doing the marketing activities you enjoy (if they reach your target audience) or at least finding a way to make them enjoyable.
But I'm tired of the modern day snake oil salesmen, aren't you? Tired of hyperbolic claims, tired of people charging thousands for something that won't bring real value to a business. Of course, it's all in the eye of the beholder. And you can only find value if you do the work someone ifsteaching you.
But I guess that's my point. The not-so-secret to brand success? DO. THE. WORK.
Bring the value. Be authentic, be vulnerable, be unique but the most successful folks I know are finding joy in their business while also providing real value for their clients and customers.
Marketing is not about lying to people. It can be used for good rather than evil (Tweet this!)
Image credit to Jerry Swiatek via Flickr