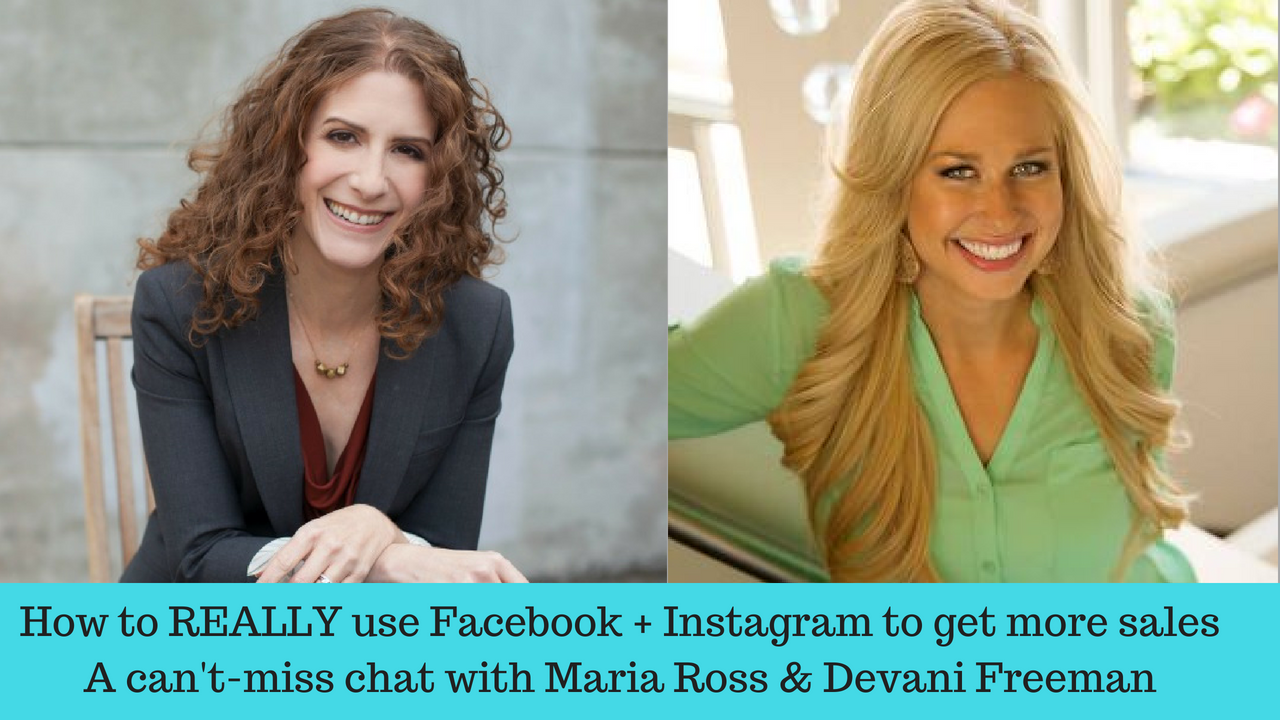 Social media is a big part of promoting your business. Except for a few folks I know who have managed to build empires without it (believe me, they are outliers), social media is one of the best ways to boost your visibility and nurture a warm audience. It's a fabulous way to share your content, and help people know, like and trust your brand.
Am I preaching to the choir?
But many of us don't always understand the nuances of the platforms, especially when it comes to advertising. Yes, I'm raising my guilty hand on this one. I know branding, not social media…which is why I turn to experts like social media marketing expert Devani Freeman to guide me and share the latest and greatest. Algorithms and consumption habits change all the time, faster than we can keep up, or so it feels.
Social media platforms are changing all the time. Learn the rules and nuances to make your posts and ads successful and see ROI.
(TWEET THIS!)
Devani specializes in helping clients generate leads and build audiences with Facebook and Instagram. Her company has helped me launch programs in the past and I've learned a ton from her, as well as built up my list with her strategies.
We sat down for this great video interview to share practical tips and surprising rules you MUST know so that you can spend your money wisely and get results from social media advertising.
Watch the video now and you just may rethink your entire social media advertising strategy – for the better!
? VIDEO HIGHLIGHTS:
* The crucial ingredient to REALLY standing out on social media (and why most people don't!)
* Why and how to build a marketing funnel and not simply expect people to buy from you with one-click – and an easy one you can create right now.
* Practical action tips for how to build a strong community in Facebook so it works for you.
* How exactly to make your Facebook ads work and drive sales for a new offering or course – and how to nurture those leads.
* The surprising rules you need to know or else Facebook will reject your ads!
* How to make the most of Instagram stories for your business – and why you need to just on this platform NOW.
The tools are out there to boost your visibility. You just have to make sure you're getting good advice on using them the right way!
Any tips particularly resonate with you? Please Tweet me or stop by the Facebook page and let me know!