Words matter.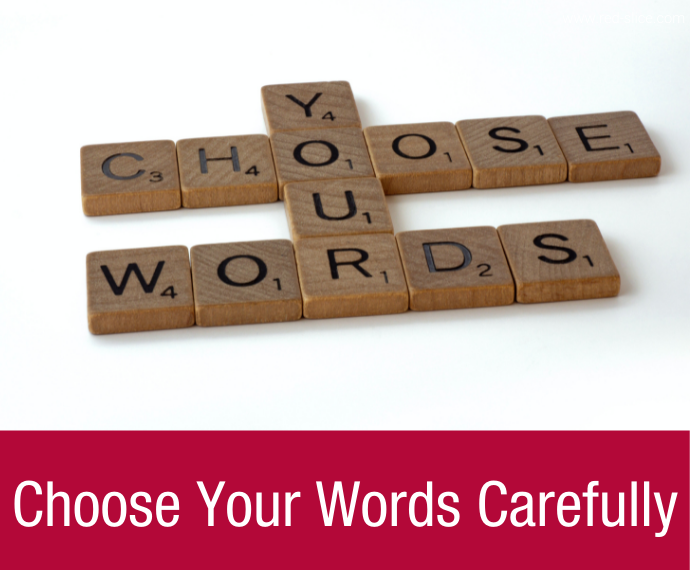 How we name or articulate something defines how we see it. We often get lazy and use words in the wrong way (ever heard someone say "mute" instead of "moot" point?). But that can have a profound impact on how effectively we connect with each other.
If someone says they "love" you, it should mean something, Yet, I throw around the word "love" all the time whether I'm talking about my son, TV shows or tacos.
Studies show that language linked to gender bias differently impacts men versus women in performance reviews. Labeling men as "assertive" puts them in a positive light, but women who are described as "assertive"are seen more negatively. Same word. Different meanings depending on gender.
Words have power. They can inspire, provoke, oppress, terrorize, mislead, persuade, or comfort. (TWEET THIS!)
We have to get better at intentionally choosing our words and not taking for granted that we know what we're both talking about .
Speaking of love, the feminist writer and cultiural icon bell hooks wrote in All About Love: New Visions (Love Song to the Nation Book 1): "imagine how much easier it would be for us to learn how to love if we began with a shared definition. The word 'love' is most often defined as a noun, yet all the most astute theorists of love acknowledge that we would all love better if we use it as a verb."
Words matter.
One person I follow on LinkedIn and who will shortly be on The Empathy Edge podcast is Suzanne Werhtheim, Ph.D. She talks about inclusive language and posts great content about different words and phrases related to inclusion and how you can say something better to be more inclusive of others.
When it comes to your message, don't take words for granted. Have empathy for your audience so they can receive your message with open arms and take action. Words are nuanced. Words evoke emotion, depending on the lived experience of your target audience. Choose wisely.
Stuck for words? This is my not-so-secret secret brand story weapon.
Some related posts for you:
Does Your Story Connect With Your Customers?
Go Beyond the Focus Group for Better Customer Insights